Hello Kitty celebrates her 45th anniversary launching a year of special anniversary activities at Hello Kitty Land Tokyo
Hello Kitty celebrates her 45th anniversary launching a year of special anniversary activities at Hello Kitty Land Tokyo
Sanrio Puroland celebrates Hello Kitty's anniversary with a series of celebrations
throughout the year 2019. The start of the festivities coincides with "SWEETS
PURO", the first seasonal event of the year.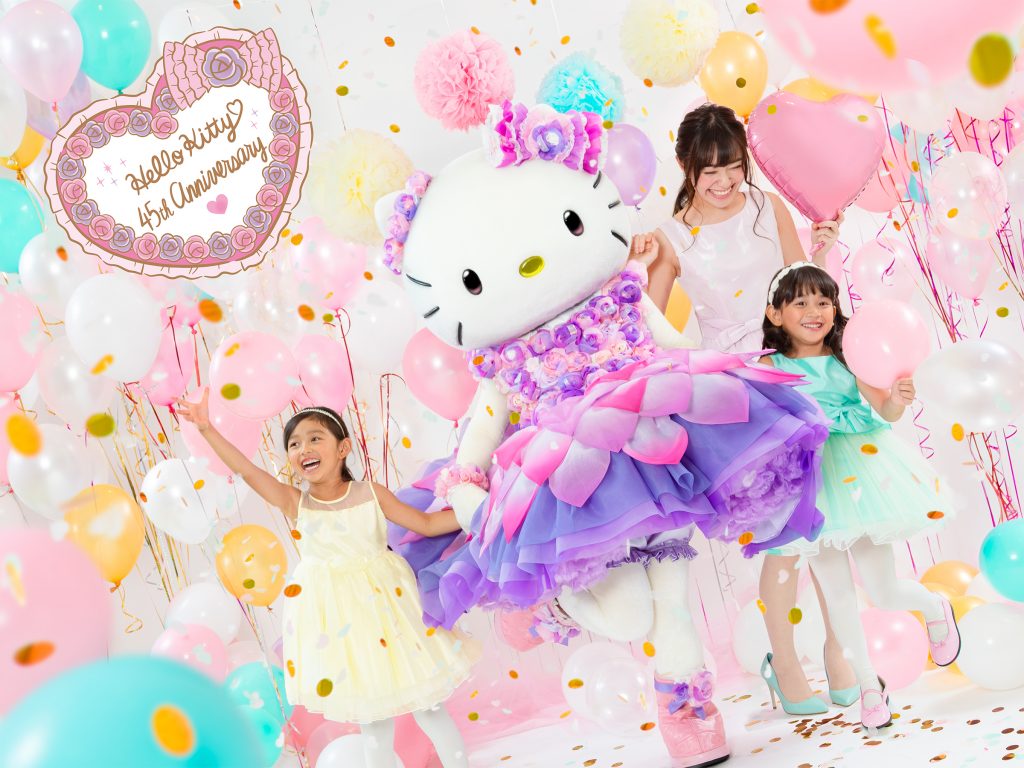 Tokyo, Tuesday 15th January, 2019 —- Hello Kitty turns 45 and will celebrate in style. Starting from 12th January 2019 until year end Sanrio Puroland, better known as Hello Kitty Land Tokyo (URL: https://en.puroland.jp/), and its sister park Harmonyland will be celebrating the anniversary. Under the concept of "My First Kitty" new visitors and returning fans are invited to a memorable Hello Kitty experience. Throughout the year Hello Kitty Land Tokyo will launch a series of activities to mark this special year. More information will be forthcoming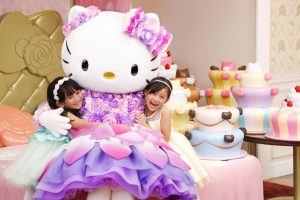 Every morning (starting 15min after the opening of the park and on for about 30 minutes) visitors can meet and greet Hello Kitty at Lady Kitty House, stylishly decorated in pink and lavender colours. Special anniversary rosettes, designed in 45 popular historical Hello Kitty styles from 1974 to 2017, are available to visitors.
Shortly after the start of the Hello Kitty anniversary year Hello Kitty Land Tokyo inaugurates the first seasonal event of the year, Sweets Puro, under the theme of "Sweets and strawberries" running from 18th January until 12th March, 2019. It ties in with the traditional Valentine's Day and most importantly with the season of strawberry picking in Japan, between January and May. Japanese Strawberries are getting increasingly popular in Asia and other parts of the world as a sweet and juicy delicacy.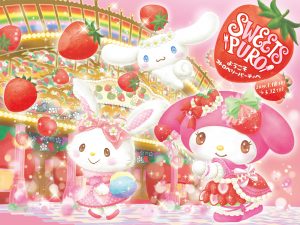 In line with the theme Puroland launches "Ichigo Ichie", a new illumination shows
predominantly featuring shades of pink. The name of the show, Ichigo Ichie, meaning
"once in a lifetime", but is also a play of words as "ichigo" also means strawberry in
Japanese. To mark the event many of Hello Kitty Land's loveable characters will be
dressed in strawberry costumes.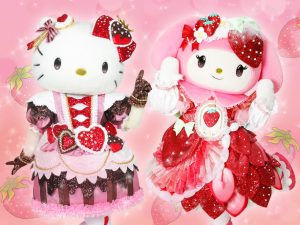 The theme park offers many beautiful anniversary photo spots as for example a strawberry carriage fully decorated with anniversary presents for Hello Kitty, a balcony on a tower draped with ribbons or a big piece of strawberry sponge cake with MyMelody posing with fans for photos. In addition, at the Puroland Lady Kitty House photo studio visitors will be able to have their pictures taken with Hello Kitty dressed in her special 45th anniversary robe, covered in flower petals. Also, every morning from 12th January until 12th March Hello Kitty's twin sister Mimmy will be there too.
"Hello Kitty has been spreading joy for 45 years amongst an ever increasing fan base covering all age groups", conveys Kentaro Kawai of the Sales Department of Sanrio Entertainment Co. Ltd., the Puroland operator. "We are grateful to all fans and visitors and want them to have a wonderful and uplifting experience at Sanrio Puroland and to feel being a part of the spirit of this celebration which is only possible because of them."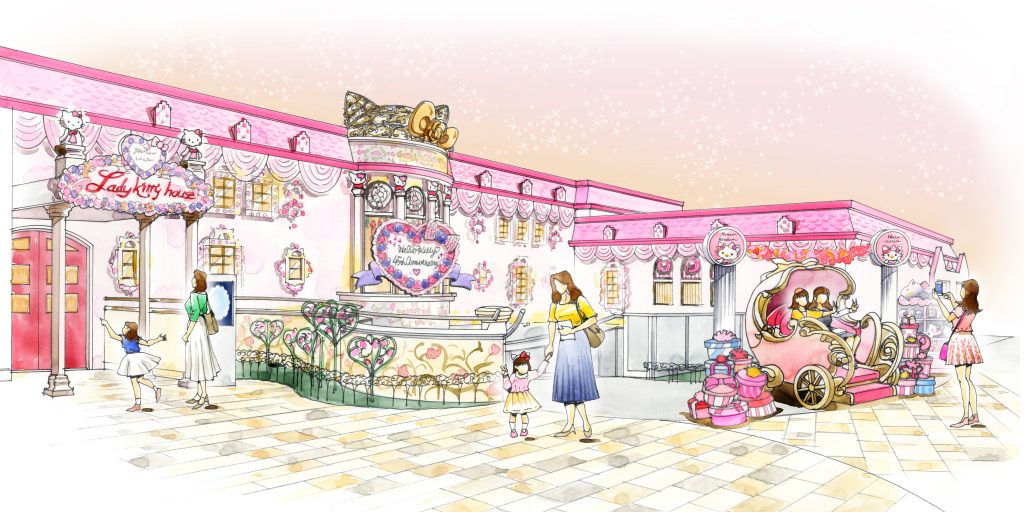 – Ends –
Link to other images
Main Image
Kitty with New Dress
Lady Kitty House Kitty45 ver. Image
SWEET PURO Main Visual
Notes to the editors:
About Sanrio Entertainment / Sanrio Puroland
Sanrio Puroland, operated by Sanrio Entertainment Co. Ltd, is also known as 'Hello Kitty Land', a
theme park to meet and experience its much-loved Sanrio characters including Hello Kitty which
enjoys worldwide popularity. Considered the "Mecca of Sanrio characters", the park draws great
numbers of fans from around the world.
Located in the outer districts of Tokyo, Sanrio Puroland is an indoor theme park, visitors can enjoy
regardless of the weather. Sanrio Puroland also runs an outdoor theme park, Harmonyland,
located in Oita Prefecture in Kyushu.
More information about Sanrio Puroland is available at http://en.puroland.jp/.
Other PDF
News Release (PDF)
Fact Book
Calendar:  2019.1-3  / 2019.4-9 
Contact Details for the Media:
Please contact us via Email at (SET@bluemoonmarketing.jp). (English or Japanese)
We also accept requests and adjustments for coverage throughout the year.
Contact information
Sanrio Entertainment Co. Ltd. Overseas PR Agency
Contact: Maaya Kinoshita, Ayako Noda, Bluemoon Marketing Inc.
E-mail: SET@bluemoonmarketing.jp
+81-3-6880-9121 (Mon-Fri: 9:00-18:00 / UCT +9:00 *English Available)