Hello Kitty Land Tokyo celebrates Puro Easter with a new dance show
Hello Kitty Land Tokyo celebrates Puro Easter with a new dance show
Sanrio Puroland has created a new show, Egg'n'Roll Easter, as special event for this year's Easter season. The show will feature classic and popular American oldies.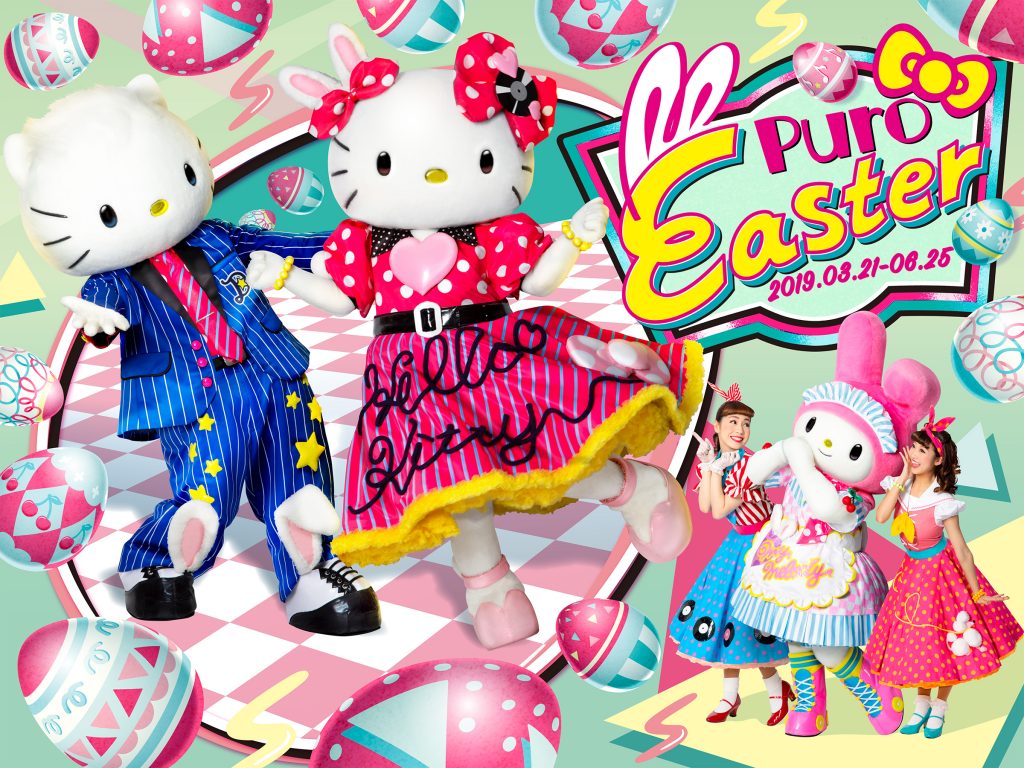 Tokyo, Tuesday 5th March, 2019 —- From Thursday, 21st March until Tuesday, 25th June, 2019 Sanrio Puroland (URL: https://en.puroland.jp/), also known as Hello Kitty Land Tokyo, will celebrate Easter with a new "PURO EASTER" event. Under the motto of "Egg'n'Roll Easter" visitors are invited to join its new show featuring American oldies including classic & popular songs. As part of the new performance popular Sanrio characters will make their appearance in seasonal costumes with cute bunny ears and Easter designs.
Over the past few years Easter with its distinctive attributes and symbolisms is becoming increasingly popular in Japan", says Kentaro Kawai, the Sanrio Puroland Sales Department of Sanrio Entertainment Co., Ltd, the company operating Sanrio Puroland.  "The cuteness of the much loved Sanrio characters fits perfectly with this seasonal festivity and we felt that joining the two would bring much joy to our Hello Kitty Land fans and visitors and turning this into a Japanese "KAWAII" (Japanese "cute" culture) Easter."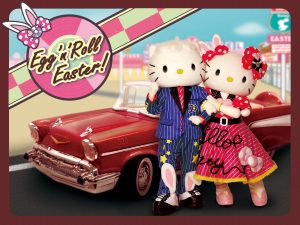 The "Egg'n'Roll Easter" show will see Hello Kitty and other popular Sanrio characters going to a Prom in order to choose the "Easter queen" whilst hand jiving to the sound of American Oldies. During the 25 minute show, running at Puro village (on the 1st floor) Hello Kitty will be performing together with Danniel, My Melody, Wish me mell, Cinnamoroll and Pom-pom purin amongst others.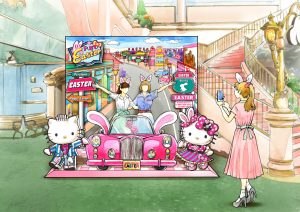 Special retro and pop photo spots include a classic car and American diner at the 3rd floor entrance, the Strawberry hall and Entertainment Hall, both on the 1st floor.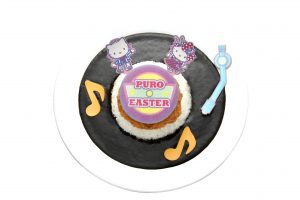 As always the Sanrio Puroland has created a colorful and original Easter foods and sweets menu including for example "Kitty & Danniel's vinyl curry" or the "Cinnamoroll sweets burger".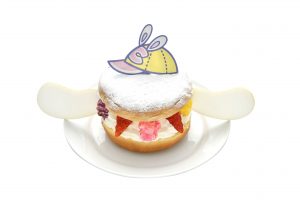 The Hello Kitty Land Tokyo in-door theme park can also be rented for private or corporate events on any days it is usually closed for the public.
– Ends –
Link to other images
©1976, 2009 SANRIO CO., LTD.
©1976, 1999, 2019 SANRIO CO., LTD.
Notes to the editors:
About Sanrio Entertainment / Sanrio Puroland
Sanrio Puroland, operated by Sanrio Entertainment Co. Ltd, is also known as 'Hello Kitty Land', a theme park to meet and experience its much-loved Sanrio characters including Hello Kitty which enjoys worldwide popularity. Considered the "Mecca of Sanrio characters", the park draws great numbers of fans from around the world. Located in the outer districts of Tokyo, Sanrio Puroland is an indoor theme park, visitors can enjoy regardless of the weather. Sanrio Entertainment Co. Ltd also runs an outdoor theme park, Harmonyland, located in Oita Prefecture in Kyushu. More information about Sanrio Puroland is available at http://en.puroland.jp/.
Contact Details for the Media:
Please contact us via Email from here . (English or Japanese)
We also accept requests and adjustments for coverage throughout the year.
Contact information
Sanrio Entertainment Co. Ltd. Overseas PR Agency Contact: Maaya Kinoshita, Ayako Noda, Bluemoon Marketing Inc.
E-mail: SET@bluemoonmarketing.jp
+81-3-6880-9121 (Mon-Fri: 9:00-18:00 / UCT +9:00 *English Available)