[Press Release] Sanrio Puro Easter 2021 will "rock" Hello Kitty Land Tokyo
Sanrio Puroland brings back its popular "retro-rock" Easter event "Egg'n'Roll Easter!" with a new dance show.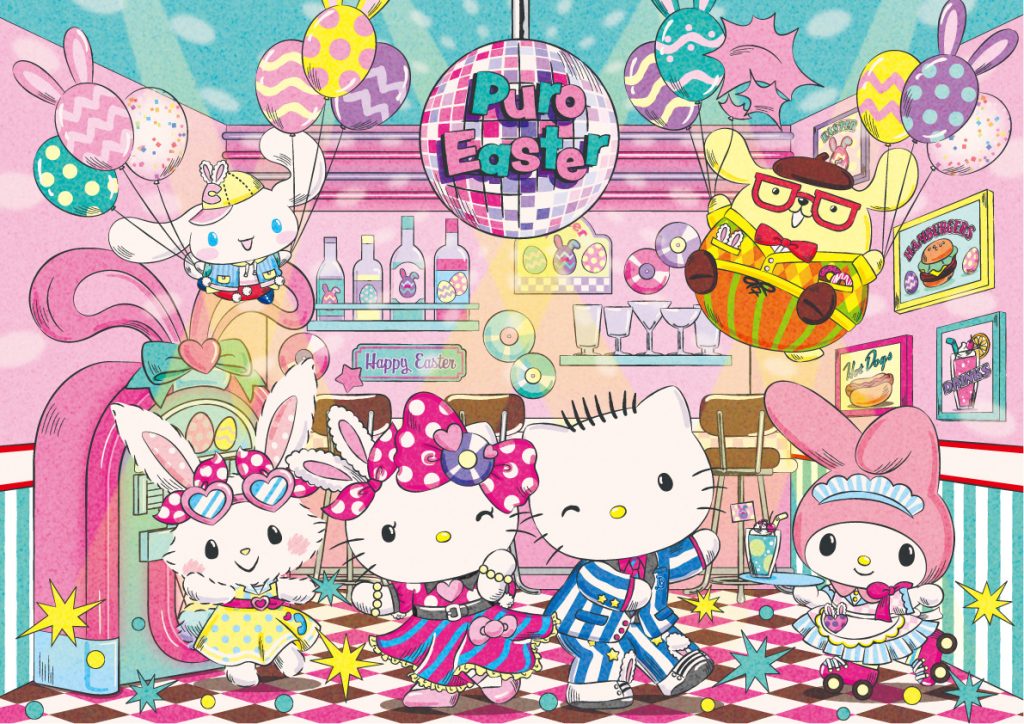 Tokyo, 11th March 2021 — Hello Kitty Land Tokyo, also known as Sanrio Puroland (https://en.puroland.jp/) brings back its hugely successful Sanrio Easter event including a new version of its show "Egg'n'Roll Easter!". From Friday, 12th March until Tuesday, 1nd June 2021 Hello Kitty Land visitors can enjoy a special Easter flair. ( https://www.puroland.jp/2021_puroeaster/ )
Based on popular demand "Egg'n'Roll Easter!" will head up again this year's Easter event. Dressed with fun seasonal costumes and cute bunny ears Hello Kitty and Dear Daniel will perform a prom to the sound of popular American oldies to celebrate the "Easter queen".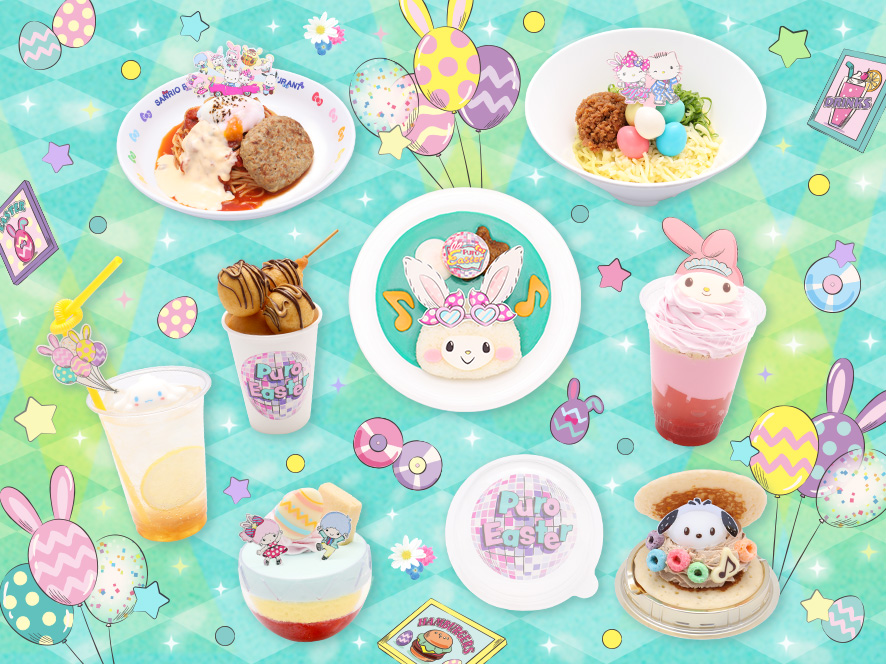 To highlight the seasonal event the Character Food Court, Sanrio Rainbow World Restaurant and the Cinnamoroll Dream Café restaurant at Puroland have created a special menu including delicious egg-based dishes. They include dishes such as Kitty & Daniel's Egg'n'Roll cheese Mazesoba, Kiki & Lala's Egg Race Cheesecake cup, and Cheese and Tomato Spaghetti with Soft-boiled Egg and Salisbury Steak.
Visitors can also enjoy Puro Easter photo spots, decorated in retro-pop design, like for example a jukebox with bunny ears and a dancing Hello Kitty.
Of course, special Puro Easter merchandise are available at the Hello Kitty Land gift shop and the Sanrio Puroland Online Shop. ( https://www.puroland.jp/onlineshop/ ) The latter being only available in Japan.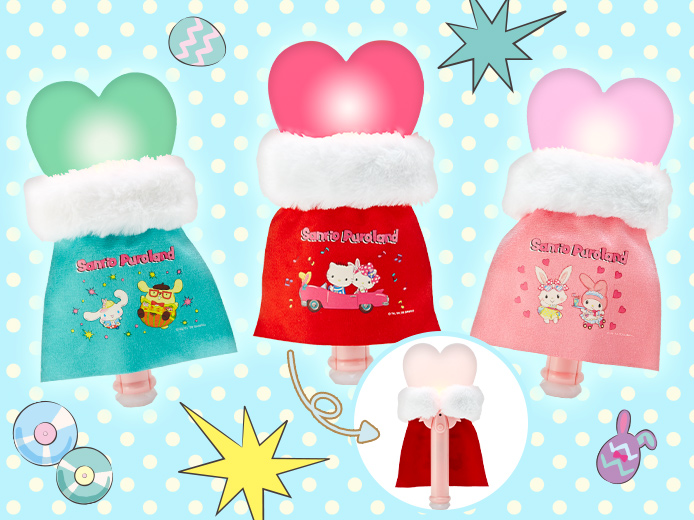 The merchandise includes for example tin badges with Easter motifs, various plush toys and an Easter regalia cloak to drape over a glow stick.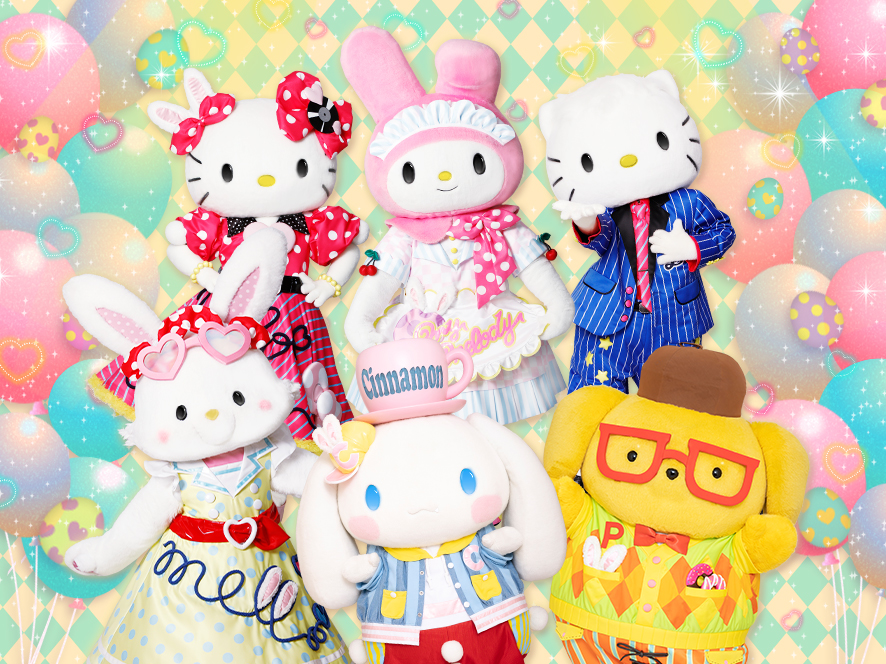 Sanrio Puroland fans are able to meet one of their favourite characters (e.g. Hello Kitty, Dear Daniel, My Melody, Pom Pom Purin, Cinnamoroll or Wish Me Mell) for a special greeting. In order to meet and greet their special star, visitors have to book on the Sanrio Puroland website prior to their visit date.
"Easter is becoming increasingly popular in Japan. We feel that it is therefore important to include it in the seasonal events at Hello Kitty Land Tokyo", comments Yuya Makizato of Sanrio Entertainment Co., Ltd, the company operating Sanrio Puroland. "Also, with all its colourful and joyous decorations it fits harmoniously with our cute and much-loved Sanrio characters. We hope that our Hello Kitty Land fans and visitors will enjoy and embrace the light-hearted and warm spirit of our Sanrio Puro Easter 2021."
– Ends –
Link to other images
Notes to the editors:
About Sanrio Entertainment / Sanrio Puroland
Sanrio Puroland, operated by Sanrio Entertainment Co. Ltd, is also known as 'Hello Kitty Land', a theme park to meet and experience its much-loved Sanrio characters including Hello Kitty which enjoys worldwide popularity. Considered the "Mecca of Sanrio characters", the park draws great numbers of fans from around the world.
Located in the outer districts of Tokyo, Sanrio Puroland is an indoor theme park, visitors can enjoy regardless of the weather. Sanrio Entertainment Co. Ltd also runs an outdoor theme park, Harmonyland, located in Oita Prefecture in Kyushu.
More information about Sanrio Puroland is available at http://en.puroland.jp/.
——————————————-
Contact Details for the Media:
Please contact us via Email at (SET@bluemoonmarketing.jp). (English or Japanese)
We also accept requests and adjustments for coverage throughout the year.
Contact information
Sanrio Entertainment Co. Ltd. Overseas PR Agency
Contact: Maaya Kinoshita, Ayako Noda, Bluemoon Marketing Inc.
E-mail: SET@bluemoonmarketing.jp
+81-3-6880-9121 (Mon-Fri: 9:00-18:00 / UCT +9:00 *English Available)