【Partner Information】 Hello Kitty Land Tokyo brings back its summer festival "Natsu-Puro 2021"
Sanrio Puroland returns its popular summer events. Visitors can experience a range of bustling summer festival activities and shows including a new version of the popular after-hours live show.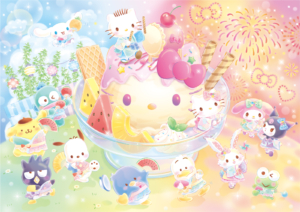 Tokyo, 17th June 2021 — Hello Kitty Land Tokyo, also known as Sanrio Puroland (https://en.puroland.jp/), is inviting its guests and fans to join its special summer festival "Natsu-Puro 2021" ("natsu" being Japanese for summer). From Friday, 9th July until Tuesday, 31st August, 2021, the theme park will entertain with this "pop and kawaii (meaning "cute" in Japanese)" summer event. 
The multi-layered event presents shows and activities as well as the popular "Meat & Cheese Festival" with mouth-watering and original dishes.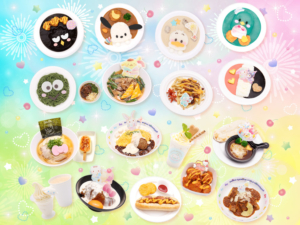 Visitors' will be thrilled to see their favorite characters dancing away to Puroland's most popular summer songs at the "Hello Kitty's Pop'n Fancy Summer Festival" dance show. They are invited to join in on the fun with quirky festival merchandise like the "Fruit Den-den daiko", a small handheld drum, available for the first time.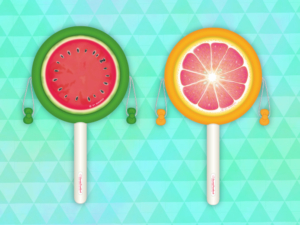 Following the dance show is the "Pop'n Fancy Summer Festival Photo Session" where for  small fee guests can interact and take unforgettable pictures with Puroland stars Pochacco, Tuxedo Sam, Keroppi, Badtz-maru, Hangyodon and Pekkle. Each day two of them will appear for the photo session.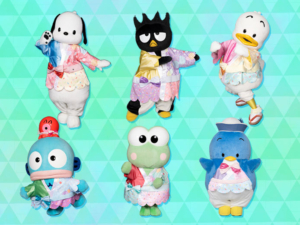 After the closure of the theme park at night, Hello Kitty Land Tokyo opens the special live show "Puro Summer Fest LIVE!!!!". Visitors who want to experience this special event, which was a big attraction in the summer of 2019, simply need to reserve their seats in advance at a symbolic "pay-what-you-want" fee.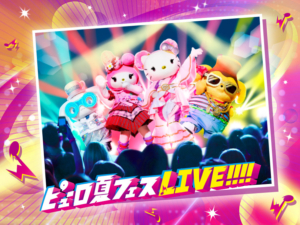 The return of the popular "Meat & Cheese Festival" makes sure that no one has to go hungry. Its new menu features a tasty range of savory meat and cheese-based dishes.
Of course, the festival has its own range of cute and delightful limited-edition summer merchandise for visitors to take home or purchase at Puroland's official online store, "Sanrio Puroland Online Shop".
"The summer is a time of joy and abundance and our new "Natsu-Puro 2021" is all about that," explains Yuya Makizato of Sanrio Entertainment Co., Ltd, the company operating Sanrio Puroland. "The festival brings music and dance, together with refreshing and delicious foods. Some of our characters will even appear in traditional yukata. We designed this special summer event for our friends and visitors to enjoy and relax and soak up the light-hearted and "kawaii" (cute) Puroland atmosphere and take a bit of our Hello Kitty Land Tokyo happiness home with them".
– Ends –
Appendix
"Puro Summer Fest LIVE!!!!"
* Seat reservation in advance is required.
*Please note, explanations on that web page are in Japanese only.
Day ticket: 1000 JPY
*Guests can purchase directly at the Puroland.
Link to other images

Notes to the editors:
About Sanrio Entertainment / Sanrio Puroland
Sanrio Puroland, operated by Sanrio Entertainment Co. Ltd, is also known as 'Hello Kitty Land', a theme park to meet and experience its much-loved Sanrio characters including Hello Kitty which enjoys worldwide popularity. Considered the "Mecca of Sanrio characters", the park draws great numbers of fans from around the world.
Located in the outer districts of Tokyo, Sanrio Puroland is an indoor theme park, visitors can enjoy regardless of the weather. Sanrio Entertainment Co. Ltd also runs an outdoor theme park, Harmonyland, located in Oita Prefecture in Kyushu.
More information about Sanrio Puroland is available at http://en.puroland.jp/.
——————————————-
Contact Details for the Media:
Please contact us via Email at (SET@bluemoonmarketing.jp). (English or Japanese)
We also accept requests and adjustments for coverage throughout the year.
Contact information
Sanrio Entertainment Co. Ltd. Overseas PR Agency
Contact: Maaya Kinoshita, Ayako Noda, Bluemoon Marketing Inc.
E-mail: SET@bluemoonmarketing.jp
+81-3-6880-9121 (Mon-Fri: 9:00-18:00 / UCT +9:00 *English Available)